Message from Director, Central Clinic
The affiliated Central Clinic of Higashiyamato Hospital provides a wide-ranged outpatient care in cooperation with Higashiyamato Hospital which gives emergency care or advanced healthcare. We also work hard to improve medical checkups quality, aiming to make our Medical Checkup Center the facility where comprehensive1 medical examinations/medical checkups are available in a comfortable manner. With a high regard for the community, especially the neighboring hospitals, we continuously make efforts so that our clinic contributes to help people's health.
Features of the affiliated Central Clinic
About the affiliated Central Clinic of Higashiyamato Hospital
| | |
| --- | --- |
| Address | 2-3-1 Nangai, Higashiyamato City, Tokyo |
| Established on | Sep 1, 2014 |
| Director | Haruhiko Kaguraoka |
| Departments | Department of Cardiovascular Medicine,Department of Gastroenterology,Department of Breast Surgery,Department of Respiratory Diseases ,Department of Diabetes and Endocrinology,Department of Neurology,Department of Cardiovascular Surgery,Department of Neurosurgery,Department of Gynecology,Department of Radiology,Medical Checkup Center |
| site area | 1,129.43㎡ |
| architectural area | 2,258.72㎡ |
facility standard
[facility standard for specially-posed medical fees]
instruction management fee for cancer pain control
instruction management fee for dialysis prevention for diabetic patients
management fee for nicotine addiction
HPV nucleic acid detection and HPV nucleic acid detection (simple genotype determination)
CT imaging and MRI imaging
colon CT imaging additional fee
remote diagnostic imaging
designations by laws and regulations
social insurances,national health insurances,Act on Assurance of Medical Care for Elderly People,Automobile Liability Security Act,Industrial Accident Compensation Insurance Act,Local Public Service Accident Compensation Act,Atomic Bomb Survivors' Assistance Act,Services and Supports for Persons with Disabilities Act,Specified Disease Treatment Research Grants System,Public Assistance Act,Physically Disabled Persons Welfare Act,,Tuberculosis Prevention Act
Major Medical Devices
TOSHIBA 320-row multi-slice CT Aquilion ONE / ViSION Edition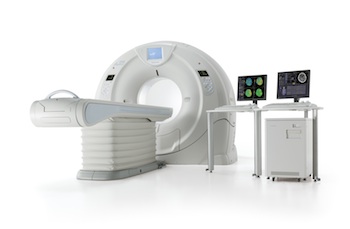 We have introduced the 320-row multi-slice CT device. This enables high-speed scanning to image the whole heart or brain at 0.275 seconds per turn, and also it reduces a feeling of oppression by the wide bore with the open diameter of 78cm. In addition, it decreases the radiation exposure with keeping the high imaging quality level, which reduces radiation exposure by 75% than the existing devices.
SIEMENS 3.0T(tesla)MRI Skyra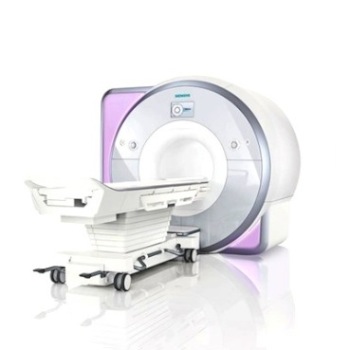 The high-magnetic-field 3T MRI enables higher imaging quality as well as the faster imaging than ever before. This device can not only image fine cerebral blood vessels but also detect the whole body's lesions such as liver, biliary tract, or joints, more clearly. The functional MRI (which enables to examine organs' blood flows or cerebral functions) is available. The device depth is 173 cm, the shortest as a 3T MRT, which helps people who are afraid of closed spaces.
Other Medical Devices
ultrasound devices
mammography equipment
gastrointestinal endoscopic instrument (upper gastrointestinal tract)